There are many types of security, including remote CCTV, onsite security guards and mobile patrols.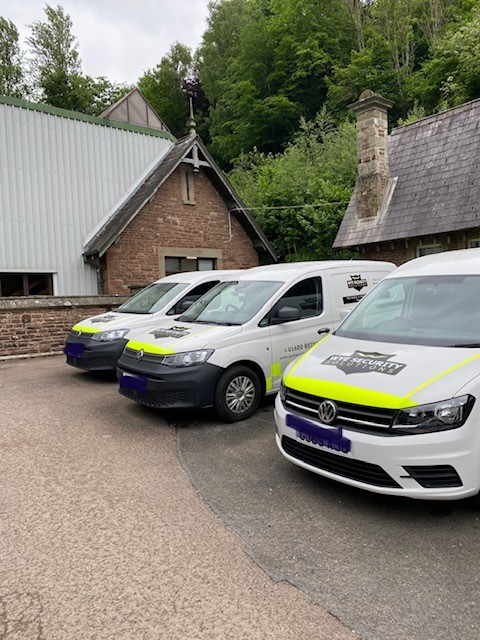 Of the three, people tend to think that the cheapest is CCTV. However, when you add the cost of remote monitoring, it actually is more expensive than using a Mobile Security Patrol service provider.
Plus, as CCTV by itself, it is useless – you have to be able to call in a security patrol to identify that intruders are actually on the premises – the Police possibly not attending otherwise (or at least not fast enough in many cases), it works out far more expensive than you might think.
CCTV is a lot cheaper than manned guarding and has the ability to 'move crime' elsewhere, something called 'crime displacement', but saying all this when you start to work out the cost, mobile security guards are far more cost-effective.
That is not to say that CCTV is not helpful. It is just that it should be considered as a valuable addition to any security set up, not the prime means of 'defence' against crime.
The costs of security
CCTV installation / servicing and monitoring – £10,000 pa
Manned Guards – £50,000 pa
Mobile Security Patrols – £5,000 pa
As you can see, mobile patrols are by far the cheapest and what is more, as they also serve as a business's alarm response team, they cover more than just one area of security, thus making them even more cost-effective.
Mobile Patrols Deliver Results
And, this is important to note, mobile patrols by themselves can really deliver results, as our officers have proved in recent weeks.
In Gloucester, one of our mobile patrols came across a person breaking into one of our client's premises. The officer contacted the Police, and they were onsite in minutes to arrest the culprit. He was known to them and is now scheduled to appear in front of the local Magistrate.
Later that week, the very same officer spotted two males climbing the fence of a client's yard, with the intent, no doubt, of stealing the wire that it contained. Again the Police were called, this time being backed up with some very hungry looking Police dogs. The two males were quickly arrested, and our client's property once again protected.
Just 2 days later, the officer received an alert about an alarm being triggered. In just 12 minutes – well within the standard response times – he was onsite and spotting the intruders, again called the Police. They were quickly on the scene with their four-legged friends, and again two arrests were made.
Why are mobile patrols so effective in reducing crime. Well, the first reason is that they are affordable as they are far cheaper than having a guard on the premises, which means they are often the solution of choice.
And, when they are deployed, they offer a huge level of protection for one very good reason, this being because any wrongdoer has no idea when they will turn up. This makes planning any break in that bit harder and thus in most cases they choose to attack somewhere else, the crime displacement effect mentioned above coming into play.
Highly Visible Mobile Patrols
Even a sign on a business premises saying that it is protected by Wye Security is enough, as even if they wait until a patrol has visited before they make their move, they know that as soon as they trigger an alarm or are spotted on CCTV that patrol will be back, with the Police not being that far behind.
The moral of this story is a simple one, if you employ Wye Security, any business premises are far less likely to suffer a break in or be vandalised.
Please contact us and let us show you just how cost effective our security services are.