Manned Security Guarding Services
WSS provide manned security guarding services for building and construction sites, offices and hotel receptions. Manned security guarding can help to deter and prevent criminal activity such as burglaries, vandalism, tool theft or break-ins for both residential and commercial premises alike.
A Security Firm That Provides Peace of Mind
Ensuring The safety and security of our customers is our main concern. There is no doubt that the presence of security guards, day and night if necessary, provides the peace of mind and reassurance that our customers desire.
Guard Security and Security Patrols
Manned guarding is perhaps the ultimate access control system there is, which, when combined with patrolling mobile security units, reduces the possibility of any breaches. Their ability to observe and report any suspicious activity dramatically reduces the chances of any intrusions, providing the required level of 'protective security' to property, premises, and staff.
Our Manned Security operatives are trained to the highest standards, having been vetted intensively to BS7858 and CRB/DBS checked. They have also completed a rigorous induction programme that includes counter-terrorism training which ensures that they will be prepared for any eventuality.
Building Security Provided by Security Professionals
We provide Residential Security Teams (RST) to customers which offer a strong, manned deterrent for stately homes and properties. Our team can work with you on a long or short-term basis, providing regular patrols whether you are renovating a vacant property, working away from home or simply going on holiday!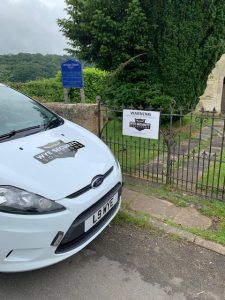 Our team also works with a variety of commercial clients, offering a combination of Manned Security Guarding services including Key Holding, Mobile Patrols and even a Staff Escort service. Our services will ensure that your premises, property and employees are kept safe, helping things to run smoothly and leaving you to focus on the business at hand.
---
SIA Approved Contractors
WYE SECURITY SOLUTIONS Ltd holds SIA approved contractor status for the provision of Security Guarding services. The ACS Standard encompasses all aspects of a security provider's operation. It takes a holistic view of how well an organisation is managed and an approved organisation must demonstrate to an independent assessor, on an annual basis, that it has met defined standards.
The whole team at WSS and Managing Director Andy Element worked hard to achieve the accreditation and will continue to uphold this high standard through the Security Guarding services we provide. Visit our official listing in the Security Industry Authority's Register of Approved Contractors to find out more.
Professionalism is our Watch Word
When choosing WSS to guard your residential or commercial premises, you will not only benefit from working with a SIA Approved Contractor, but can also be safe in the knowledge that all of the security operatives on the job are vetted intensively and have been fully DBS checked. Headed up by Managing Director Andy Element, all of our team are also fully trained and Security Industry Authority (SIA) approved. Using our licensed, trained and vetted operatives we provide a manned security deterrent for your domestic and commercial properties, events and occasions.
WWS Providing Security Across The Region
We operate across the region, providing Manned Security services to both residential and commercial customers in the following areas:
Herefordshire

Rotherwas
Holme Lacy
Ledbury
Bromyard
Ross-on-Wye
Malvern

Gloucestershire

Newent
Gloucester
Forest of Dean
Tewkesbury

Gwent
Worcestershire
Monmouthshire

Monmouth
Chepstow
Newport
Abergavenny
Usk
Pontypool
Contact us directly to find out more information on the best security services money can buy in the area or to make an enquiry.