Just How Good Is Your Home Security?
Burglaries do happen. That is a sad fact, and I am sure you would far rather avoid being a statistic if you could. The thing is, are you doing enough to prevent both the opportunistic and the carefully planned burglary?
The worst thing is the psychological damage that a home invasion causes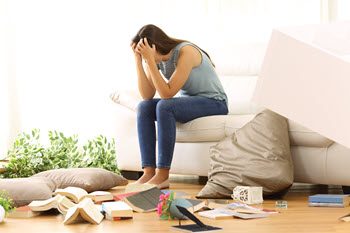 Residential Security Solutions
Whilst it is easy to repair or replace most stolen items, the negative effect on your mental health is not so easily fixed. You need to do some proactive thinking here, making sure that it is not obvious when you are on holiday and that windows and doors are never left open.
SAS Alarms
One of the main ways people increase their level of domestic security is to have an alarm fitted. We are Wye Security are proud to work with SAS alarms. They are based in Ross on Wye and like us cover Herefordshire, Gloucestershire, Forest of Dean, Monmouthshire, Worcestershire, including Cheltenham and Gloucester.
Intruder alarms are known to move criminals on, properties with a reputable alarm installed being far less likely to be targeted as criminals tend to choose the easier option by going where no alarm is fitted.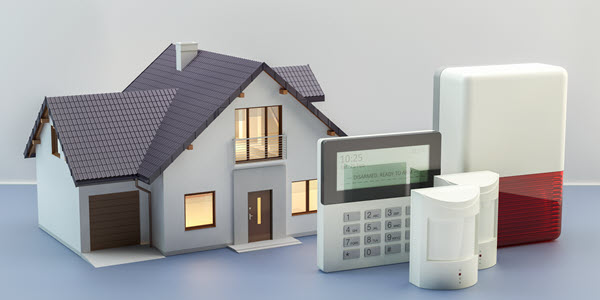 But by themselves only offer half of the answer. After all, when the alarm is triggered, someone has to attend, whether it is a false alarm or not. By the way, false alarms are far more likely to happen if you fitted your alarm system yourself. DIY is not the best solution here. Hence, we prefer to work with the experts at SAS, their 35 years of experience ensuring that the alarm installation is of the highest quality. SAS has been members of NSI (National Security Inspectorate) for over 25 years, yet another reason why they are an alarm company that can be trusted.
Around The Clock Monitoring
This is the other half of the best security solution for residential property owners, the response to that triggered alarm. SAS work with MITEC here, ensuring that when a alarm goes off, that the monitoring team in the MITEC control centre are alerted.
Domestic Alarm Response
This is where Wye Security comes into the picture, as, as soon as the ARC (Alarm Receiving Centre) informs us of the alarm being triggered, we will despatch a Residential Security Team (RST) to investigate the alarm. Where a break-in has taken place, they will secure the premises and alert the Police.

Protective Surveillance Services
A properly installed monitored alarm system gives your home that 'protective bubble', one that makes it easier to sleep well at night – remember, we can respond to alarms when you are present in the property as well if wanted. Panic alarms are a standard fit for the best alarm systems, and knowing that the 'calvary is on the way' means you need not try to tackle any intruders yourself, something that an untrained person is best to avoid.
Peace of Mind – As Supplied By Wye Security
Let us give you the ability to rest easy, whether on holiday or just away from your home for a day. Or perhaps alone in the house and want to know that someone will come to help in the event of a break in?
Whatever your residential security problem is, Wye Security have the answer. Contact us today to discuss your unique security needs.
Some Interesting Facts about Key Holder Response Systems.
Any company that responds to an alarm needs to be able to access the property, which is why our response solution is combined with our secure keyholding service. As soon as the 3rd party alarm receiving centre (ARC) – here we work with companies like MITEC – informs us, we send in the response team.
There are many different types of communication systems used by alarms to alert the ARC, Redcare, Digi Com, CSL DigiAir, UDL Grade Shift, to name a few. The good news is that you don't have to concern yourself about this sort of thing though, your Alarm Company will decide the best overall system dependant on your property, level of security risk, insurance requirements and signal path (the ability to connect with the ARC in various ways, a backup to conventional phone lines being needed in case the wires are cut or down.
Who is Contacted When The Alarm is Activated?
In all cases a list of people to be contacted is created when the monitoring package is set up. Typically the ARC operative will go down the list (which is in priority order) and then stop once the first person has been told (they have to confirm their identity in some cases). In other instances they will contact a number of people / organisations. It all depends on the requirements of the protected residential property.
Sometimes the first person on the list to be contacted is the house holder, this being particularly useful if they have activated the panic alarm as they can then fully advise about the situation.
In most instances the key holding / response company will be the next, as they can then arrange to send a team to check on the property.
Police Response Alarms
Normally, only properties which contain high value items, like banks, museums, jewellers and the homes of the super rich, are connected to the police in this way. However, when the alarm is activated, the Police are not directly informed, it is the ARC's job to handle the response, informing the key-holders / those responsible for any actions.
You should also be aware that in most instances, the Police are only ever told about the alarm activation if a second sensor is tripped, this being known as a 'confirmed alarm activation'.
Then there is the matter of time?
While all Police forces do there utmost to respond quickly, due to the lack of resources, a fast response cannot be guaranteed. Hence the need for a private security company, like Wye Security. We will respond very quickly (within Industry Standard times) and in most instances be far quicker than the Police.
Also you must be aware that the Police will downgrade any alarm system that repeatedly gives false alarms, this ultimately resulting in no Police response at all unless someone actually witnesses a crime or burglary. This being another good reason to use an alarm company like SAS.
Together We Make Sure You Are Covered
The perfect solution to your home security is,
An Approved Intruder Alarm installation company like SAS
Your chosen Alarm Monitoring Company like MITEC
And Wye Security, our Alarm Response and Secure Key Holding Service providing that vital final link.