Mobile Patrol Services
Our mobile patrol service provides a visible solution and cost-effective deterrent to protect your property day and night. WSS can tailor this service to provide bespoke cover using our fully trained, mobile patrol officers in our highly visible patrol vehicles.
Around-the-Clock Roving Mobile Patrols
We utilise SmartTask: an ISO27001 accredited, advanced scheduling and mobile workforce management solution that enables us to plan an unpredictable route that covers all the property under our care as well as super fast incident response when required. This allows us to suppress levels of criminal activity and vandalism, as any potential perpetrator never knows when we are going to turn up.
A Mobile Deterrence
Providing security using a mobile security force means being in the right place, at the right time, while providing full accountability to our customers. Our reliable systems allows us to do both, plus the ability to give you an instant site report. You can also view our activities, giving you total peace-of-mind and importantly the means to supply your insurance company with all the evidence they may require in the event of a burglary.
Building Security and Perimeter Checks
Available for both residential and commercial premises, we provide mobile patrol as part of our popular Key Holding services for which we have achieved SIA Approved Contractor status.
Construction site security
Our highly recognisable, all-terrain patrol vehicles ensure that we can continue to provide quality security solutions, whatever the weather, allowing us to observe and report any suspicious activity in all instances. Our operatives can patrol in icy conditions, snow or floods which is highly advantageous given the unpredictability of British weather!
Combined with an alarm monitoring company of your choice, our key holding and alarm response services allow us to provide the level of business security that you require. Once we have been told of any breaches or when an alarm has been triggered, one of our patrolling teams will be dispatched to your premises.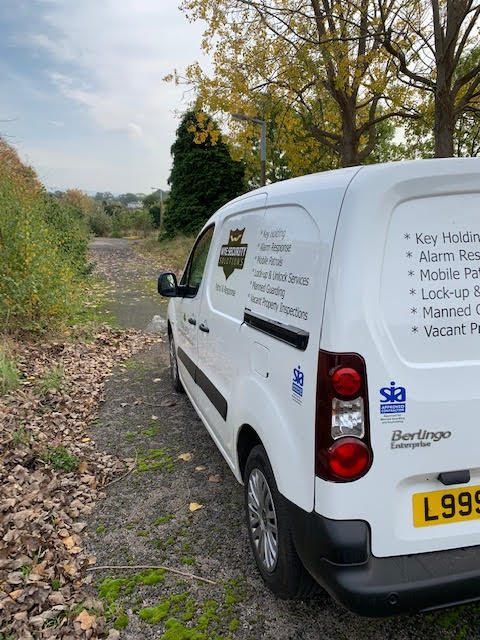 Your Safety and Security Assured
We will make sure that the premises are safe and secure, calling the appropriate emergency services and monitoring the situation on your behalf. You can truly feel more at ease when you allow WSS to provide your site security.
Full Range of Professional Security Services
Along with the services already mentioned, we also offer security guards which can man your gates and other access control points. Loss prevention and customer satisfaction are at the heart of all we do and we would love to discuss your residential or commercial security requirements.
---
SIA Approved Contractor Status
WYE SECURITY SOLUTIONS Ltd holds SIA approved contractor status for the provision of Key Holding services. The ACS Standard encompasses all aspects of a security provider's operation. It takes a holistic view of how well an organisation is managed and an approved organisation must demonstrate to an independent assessor, on an annual basis, that it has met defined standards, this including confirmation that all background checks on staff have been carried out.
The whole team at WSS and Managing Director Andy Element worked hard to achieve the accreditation and will continue to uphold this high standard through the Key Holding services we provide. Visit our official listing in the Security Industry Authority's Register of Approved Contractors to find out more.
Mobile Security Patrols – Area of Operation
We operate across the region, providing the full range of private security services to both residential and commercial customers in the following areas:
Herefordshire

Rotherwas
Holme Lacy
Ledbury
Bromyard
Ross-on-Wye
Malvern

Gloucestershire

Newent
Cheltenham
Forest of Dean
Tewkesbury

Gwent
Worcestershire
Monmouthshire

Monmouth
Chepstow
Newport
Abergavenny
Usk
Pontypool
We are happy to discuss how our Mobile Patrol services can meet and exceed your security needs, contact us now to find out more.