Lone Worker Service from WYE SECURITY SOLUTIONS
Protect your employees with our Lone Worker Service for commercial clients. Businesses such as hotels may require their staff to work alone during the night-time or low season. Others have been forced to close in recent lockdowns and have had little choice but to reduce employee numbers or operate skeleton teams. As the numbers of lone workers increase across the country, so do the associated risks.
This is where our Lone Worker Service comes in. Combining our Key Holding Services with the use of the Stay Safe Lone Worker app, our team of security professionals will be on call to assist your lone worker in the event of an emergency.
How Does it Work?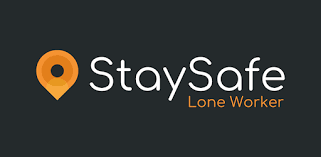 The Stay Safe Lone Worker app is available on both mobile (iOS and Android) and via a desktop portal which our customers have access to.
Lone workers will use the app to add working hours and respond to an hourly call during those hours. If they fail to respond to the call, then our nearest available driver will be notified immediately via GPS tracking software. We will attend your premises and check on the lone worker to make sure they are safe and that the building is secure.
Additional Benefits
Panic Button
The Stay Safe Lone Worker app also includes a panic button which will alert our team and inform them of the What Three Words location for your premises when activated. In case the lone worker is in danger, the app will record audio in the background while displaying a standard phone screen so as not to raise the suspicion of any potential intruder or attacker.
Man Down Facility
The risk of intruders and attackers is not the only threat facing lone workers. Medical emergencies can be just as dangerous when the employee is alone. Workplace accidents and the possibility of life-threatening emergencies such as choking or heart attacks need to be responded to rapidly. The Stay Safe Lone Worker app therefore provides a Man Down Facility which will alert our closest available vehicle if a lone worker collapses.
Cost Saving
In the current climate, many businesses have little choice but to lower overheads – and reducing staff numbers can result in significant savings. Our Lone Worker Service provides peace of mind when making these difficult decisions as employers can ensure they meet the Lone Worker policy while saving as much as £20,000 per person each year.
---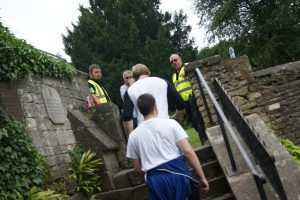 Staff Escort Service
WSS provide a discrete Staff Escort service to commercial clients, offering additional security to employees within a wide range of industries and disciplines. We can escort your staff members from an agreed location to your business premises, providing reassurance to your workforce.
Our team is at the heart of our company, so we understand how valuable your employees are to your organisation. Their safety is our highest priority and our highly trained operatives are skilled at not only detecting any threats but also taking preventative measures to ensure that your employees do not come to any harm.
---
SIA Approved Contractors
WYE SECURITY SOLUTIONS LTD holds SIA approved contractor status for the provision of Security Guarding services. The ACS Standard encompasses all aspects of a security provider's operation. It takes a holistic view of how well an organisation is managed and an approved organisation must demonstrate to an independent assessor, on an annual basis, that it has met defined standards.
The whole team at WSS and Managing Director Andy Element worked hard to achieve the accreditation and will continue to uphold this high standard through the Security Guarding services we provide. Visit our official listing in the Security Industry Authority's Register of Approved Contractors to find out more.
When choosing WSS to provide a Staff Escort Service, you will not only benefit from working with a SIA Approved Contractor, but can also be safe in the knowledge that all of the security operatives on the job are vetted intensively and have been fully DBS checked. Headed up by Managing Director Andy Element, all of our team are also fully trained and Security Industry Authority (SIA) approved. Using our licensed, trained and vetted operatives will provide a manned security deterrent for employees.
Area of Operation
We operate across the region, providing security to customers in the following areas:
Herefordshire

Rotherwas
Holme Lacy
Ledbury
Bromyard
Ross-on-Wye
Malvern

Gloucestershire

Newent
Cheltenham
Gloucester
Forest of Dean
Tewkesbury

Gwent
Worcestershire
Monmouthshire

Monmouth
Chepstow
Newport
Abergavenny
Usk
Pontypool
Please contact us to find out more or to discuss your Staff Escort service requirements.