Gloucester Security Guard Company – Security Services Gloucestershire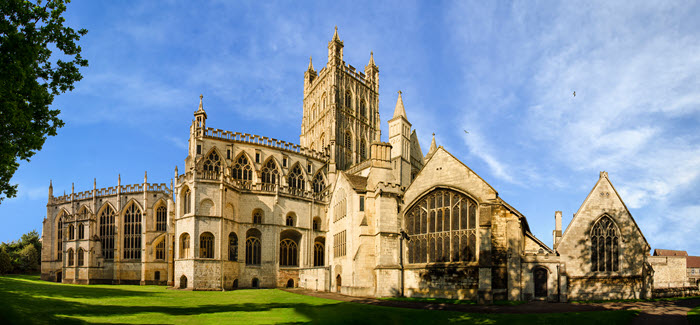 Wye Security Solutions provides a variety of security services throughout the South Midlands, covering Gloucester, Cheltenham, and the whole of Gloucestershire. We hold SIA Approved Contractor status for the provision of Key Holding and Security Guarding services, but we also specialise in Around-the-clock Alarm Response, Mobile Patrols and Special Event Security.
Decades of Experience
The huge amount of experience the team at Wye have means that we can provide the best, most professional security services, that you can buy. We know that reliability is one of the most important factors when choosing a security supplier, and this is just one of the areas we are proud to concentrate on.
We Are There When You Can't (or Don't Want To Be)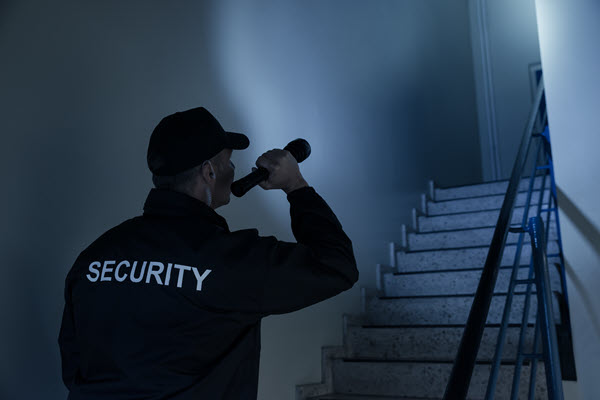 The very thought of having to confront an intruder, or to visit an office building or commercial premises because the alarm has been activated, can make the hairs on your neck stand on end. Not to mention that it could be 3 am on a dark and rainy night.
In the end, what you are looking for is a security firm that uses well-trained high-profile patrolling teams to look out for suspicious activity with the aim of stopping property damage and improving site security.
Key Holding and Emergency Alarm Response
This is just the sort of thing that we do for our clients, so that they can sleep soundly in their beds while we attend to the premises for them. Remember, someone has to attend or the Police (and perhaps even the Fire Brigade) may withdraw their response for the premises, branding your alarm as nothing more than a nuisance!
It's All About Peace Of Mind
There is something else that is different about how we 'deliver security', which has to do with our Mobile Patrols. This has to do with the way we control our fleet of highly visible patrol vehicles – these being a deterrent in themselves. Using SmartTask: an ISO27001 accredited, advanced scheduling and mobile workforce management solution, we plan an unpredictable route that covers all the property under our care.
You Can Even Check Our Visits
You can see our activities on a secure portal, giving you extra peace-of-mind and, importantly the means to supply your insurance company with all the evidence they may require in the event of a burglary
Super Fast Incident Response / Alarm Monitoring
When combined with our Alarm Response service, you, our customer, can rest assured that we will dispatch a security team just as soon as the alert is received.

Putting all this together allows us to suppress levels of criminal activity and vandalism, as any potential perpetrator never knows when we are going to turn up.
Our services to Gloucester Businesses do not stop there either. We can also supply security guards to man the access control points to your business, be that your reception or the main gate. These static guards also provide perimeter 'defence' as they patrol these areas as well, our mobile patrols being brought in as and when required. It's all down to the bespoke service we provide to our clients.
Industrial Security
Business security covers many areas, such as construction sites, general building security, even retail sites and complexes. Whatever your need is our guard protection services are ready and waiting to help.
Lone Worker Protection
With the increase in the number of lone workers, whether at their home or at night in a hotel or other location, businesses have become more aware that these staff need protection.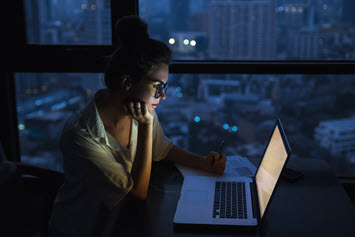 This is where our Lone Worker Service comes in. Combining our Key Holding and 'Emergency-Response' Services with the use of the Stay Safe Lone Worker app, our team of security professionals will be on call to assist your lone worker in the event of an emergency
Staff Escort Service
There are also instances where employees need to be escorted from one place to another, especially if they are vulnerable or during the night. This is where our discrete Staff Escort service for our commercial clients comes in. Safety is our highest priority and our highly trained operatives are skilled at detecting any threats and taking preventative measures to ensure that your employees do not come to any harm.
Residential Security – Peace of Mind Against Burglaries
Our Alarm Response services provide peace of mind to homeowners in just the same way that we help business owners. The biggest difference between the two is that people's houses are often left vacant when they go on holiday or visit friends or relatives. Knowing that your home and possessions are in safe hands means you can rest that bit easier and enjoy yourself that bit more. And if you live in one of the gated communities in Gloucestershire, we can help there too.
Security Guard Services for Gloucestershire Homeowners and Business Owners
We know we have the perfect security solution for you, your business and your employees. Please do contact us and let's discuss just how much We can help You.
The Main Postcodes We Cover in Gloucester are
GL1 – GL2 – GL3 – GL4 – GL5 – GL6 – GL7 – GL8 – GL9 – GL10 – GL11 – GL12 – GL13 – GL14 – GL15 – GL16 – GL17 – GL18 – GL19 – GL20