Private Security Firm Cheltenham

Wye Security Solutions provides a variety of security services covering Cheltenham as well as a large part of South Midlands and South Wales. We hold SIA Approved Contractor status for the provision of Key Holding and Security Guard services, whilst also providing Alarm Response, Mobile Patrol and Special Event Security.
Decades of Experience at Your Disposal
We use every ounce of our experience to ensure that the security services we provide to Cheltenham businesses and homeowners are nothing but the very best. By talking to our customers, we know that reliability is one of the most important factors when choosing a security supplier. It is no coincidence that this is one of the areas we are proud to concentrate on.
We Are There When You Can't (or Don't Want To Be)
The very idea of having to search for and potentially confront an intruder, or to visit an office building or commercial premises because the alarm has been triggered, is enough to make most of us somewhat worried. Not to mention that it could be 4 am on a dark and windy night. What you need is an around-the-clock professional security service, and that is just what we offer.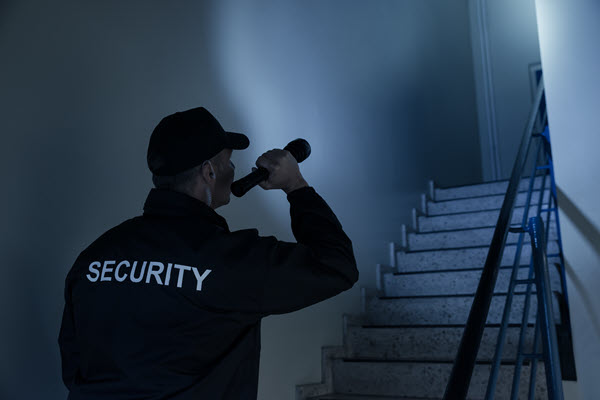 Key Holding and Alarm Response Service
We understand all of this, about our customers' fears and concerns, which is why we love to handle this sort of thing for them. Knowing that they can sleep soundly in their beds while we attend to the premises for them is just the sort of service we want to render and are proud to provide.
Alarm Monitoring Service
You see, the problem is that someone has to attend to the alarm activation, or the Police (and perhaps even the Fire Brigade) could withdraw their response to the premises, marking down your alarm as nothing more than a nuisance!
We Provide Our Customers More Than Peace Of Mind
There is something else that is different about how we 'provide security'. This is all about the way we use, direct and track our Mobile Patrols. We use SmartTask: an ISO27001 accredited, advanced scheduling and mobile workforce management solution to plan an unpredictable route that covers all the property under our care. These all-terrain highly visible patrol vehicles – a deterrent in their own right – covering their patrol area and scaring all the potential wrongdoers away in the process.
Want More Assurance – You Can Even Check Our Visits
If you want to see when we have visited your premises, we can provide you with access to our secure control portal. This gives you even more peace-of-mind and, importantly the ability to prove to your insurance company that your premises are being protected. And if the worse happens we can supply all the evidence of our visits that they may require. This can be vital as some insurances have clauses demanding a certain level of security protection and involvement.
Fast Incident Response
When combined with our Alarm Response service, you, our customer, can rest assured that we will dispatch a security team just as soon as the alert is received.

A Complete Security Solution
Putting all this together allows us to reduce the levels of criminal activity and vandalism, as in all cases any potential perpetrators never know when we are going to turn up, our patrolling security patrols operating in a manner that cannot be deduced by any burglar or intruder.
Our services to Cheltenham Based Businesses do not stop there either. We also offer manned guarding services, and can cover all the guard duties you require. For instance, your reception or the main gate. These static security guards also have an another use, as they also inspect the perimeter of your commercial premises, all the while keeping an eye out for suspicious activity, all of which deter any potential wrong doer  Where necessary, our mobile patrols can also be deployed as and when required. It's all down to the level of the bespoke service you require.
Commercial Security
When you think of it, business security is all about providing building security / site security, retail security, protecting critical infrastructure, and loss prevention. So whether you need to protect your construction sites, or just need some general industrial security, Wye can help you. After all we have been providing security services for many years now…
Protection For Lone Workers
The number of lone workers has increased quite dramatically because of the pandemic. Whether they are working from their home or at night in a hotel or other location, these staff members require the same level of protection your other staff enjoy.
Don't worry though, we have just the solution to this problem, our Lone Worker Service. Combining our Key Holding and 'Emergency-Response' Services with the use of the Stay Safe Lone Worker app, our team of security professionals will be on call to assist your lone worker in the event of an emergency, be it medical, or because of an intruder alert.
Keeping Your Staff Safe Between Locations – Our Staff Escort Service
There are also times where staff need to be safely escorted from one place to another, especially if they are vulnerable or during the night. This is where our discrete Staff Escort service for our commercial clients comes in. We understand the value of staff, and thus safety is our highest priority. Our highly trained operatives are skilled at detecting any threats and taking preventative measures to ensure that your employees do not come to any harm, just another way we take the pressure off our customers' shoulders.
Domestic Security – Peace of Mind Against Burglaries
Our Alarm Response services provide peace of mind to homeowners in just the same way as Cheltenham business owners. The biggest difference between the two is that people's houses are often left vacant for longer periods, like when they go on holiday or visit friends or relatives. Knowing that your home and possessions are in reliable, well-trained, safe hands means you can rest that bit easier and enjoy your break that bit more.
Security Services for Cheltenham Homeowners and Business Owners
We know we have the perfect security solution for you, your business and your employees. Please do contact us and let's discuss just how much We can help You.
These are the Main Postcodes We Cover in Cheltenham
GL50 – GL51 – GL52 – GL53 – GL54. And of course we also cover Gloucestershire too.