About WYE SECURITY SOLUTIONS
WYE SECURITY SOLUTIONS provide a range of security services to customers throughout Monmouthshire, Gwent, Gloucestershire and the South of Herefordshire. The company was founded in 2016 by Managing Director Andy Element who has gained over 20 years of experience within the private security industry and has worked within the NHS security sector and in events and operations management for large security companies. Through this diversity, he has gained valuable experience and recognises the importance of providing high quality, dependable security services.
The vast majority of our operational staff have trained with and been hand selected by our managing director who is a qualified security industry trainer. This ensures high standards of operation, teamwork, and finely-honed communication skills throughout the organisation. Our operations staff provide a helpful and reassuring service to the client and all of our operational staff are SIA licensed and CRB/DBS checked. They also have first aid qualifications and have completed a rigorous induction programme that includes counter-terrorism training.
We pride ourselves on our professional customer service and presentation that always exceeds expectations. We liaise with our customers from the first enquiry to conducting a free security assessment and producing detailed instructions before a final debrief. We provide feedback that allows both parties to learn and perfect, while addressing any issues that arise.
The company has gone from strength to strength since it was set up, expanding to cover a larger geographical spread and offering a wider range of services than ever before to both residential and commercial clients.
SIA Approved Contractor Status
Despite rapid expansion in the areas above, we continue to pride ourselves on our professional service, attention to detail and proactive approach which has been demonstrated by our success in achieving SIA Approved Contractor status for the provision of Key Holding and Security Guarding services. The ACS Standard encompasses all aspects of a security provider's operation. It takes a holistic view of how well an organisation is managed and an approved organisation must demonstrate to an independent assessor, on an annual basis, that it has met defined standards.
Safe Contractor Award
We are also proud to have been awarded the Safe Contractor accreditation as safety is of paramount importance in the work we do. The award is one of the UK's leading health and safety schemes and demonstrates our commitment to health and safety, and sustainable and ethical practices.
WSS provides 24/7 Alarm Response services, 365 days of the year to residential and commercial properties, providing peace of mind that your premises are protected in your absence.
WSS offers a Key Holding Service for residential and commercial premises to respond to any issues in your absence from daily routine visits, regular inspections, lock up services and alarm activations. We tailor bespoke Key Holding Solutions to your needs.
Our Mobile Patrol service provides a visible solution and cost-effective deterrent to protect your property day and night. WSS can tailor this service to provide bespoke cover using our fully trained mobile patrol officers in our highly visible patrol vehicles.
Did you know that WYE SECURITY SOLUTIONS LTD. holds SIA approved contractor status for the provision of Key Holding and Security Guarding services? You can learn more about these services on our website.
Who We Are
WSS are a family-run business, based in the beautiful Wye Valley area of Monmouthshire.
The community is at the heart of what we do, as not only do we work with both residential and commercial clients, but we have also supported voluntary projects for the local council and the mayor with our services in addition to helping good causes through regular charitable donations.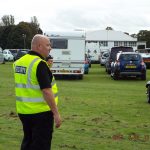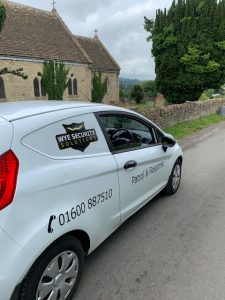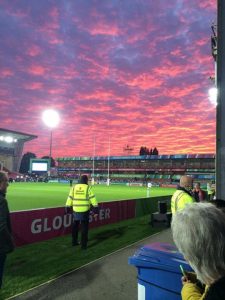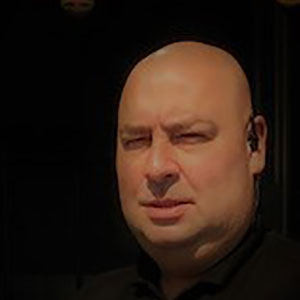 Andy Element
Managing Director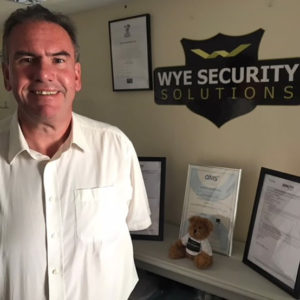 Julian Gren
Finance Manager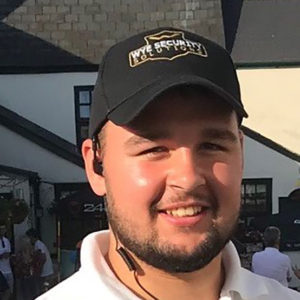 Josh Element
Event Management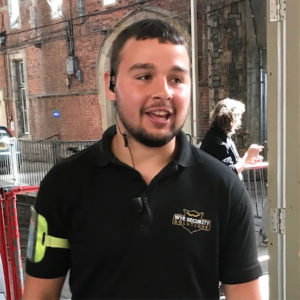 Ben Element
Event Management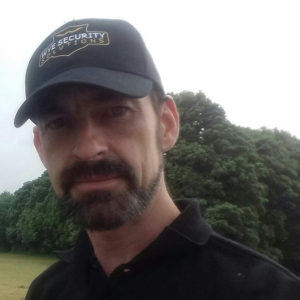 Garry Burford
Mobile Driver