WYE SECURITY SOLUTIONS
We provide both commercial and residential security services to customers throughout Monmouthshire, Gwent, Worcestershire, Gloucestershire and the South of Herefordshire. Our company holds SIA Approved Contractor status for the provision of Key Holding and Security Guarding services but we also specialise in Alarm Response, Mobile Patrol and Special Event Security.

Based on the outskirts of Monmouth in the beautiful Wye Valley, WYE SECURITY SOLUTIONS (WSS) was founded in 2016 by Managing Director Andy Element who has gained over 20 years of experience within the private security industry. The company has gone from strength to strength since it was set up, expanding to cover a larger geographical spread and offering a wider range of services than ever before.
Private Security Company
Despite rapid expansion in the areas above, we continue to pride ourselves on our professional service, attention to detail and proactive approach which has been demonstrated by our success in achieving SIA Approved Contractor status.
We are also proud to have been awarded the Safe Contractor accreditation as safety is of paramount importance in the work we do. This is why our team of highly trained operatives are vetted intensively to BS7858 standard and CRB/DBS checked. They have also completed a rigorous induction programme that includes counter-terrorism training.
Office Building Security / Commercial Security

Key Holding Service

Manned Security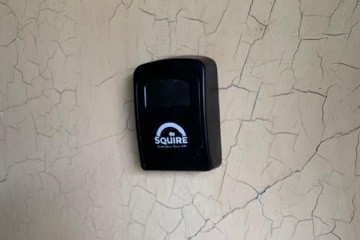 Alarm Response

Event Security

Mobile Patrol

Meet the Team
There are many forms of business security, one being access control. This ensures that only those that should enter an office building or other commercial premises actually do. This is known as 'manned security' using trained security guards, who not only control the gates but also check the perimeter of the site.
Our Services.
Watch the video to gain an insight into the work we do or browse the services listed on our website to find out more.
There are many forms of business security, one being access control. This ensures that only those that should enter an office building or other commercial premises actually do. This is known as 'manned security' using trained security guards, who not only control the gates but also check the perimeter of the site
Security Patrols
Static security is one thing, but sometimes, for instance in the case of construction sites, you need to deter wrongdoers and others that coud do damage, vandalism being a particular problem. This is where you need a security firm who can provide reliable, trackable patrolling service. Our mobile patrols are always on the lookout for any suspicious activity. Their random operation pattern makes it impossible for the criminal to predict when we will be there, checking all is well.
Alarm Response
Fire and intruder alarms always go off at the most awkward of times. And who wants to go out in the rain and dark at 4 in the morning to check what caused the alarm, especially when there could well be someone lurking about the premises. This is where a professional security firm really 'earns their corn'. As soon as an alarm is triggered, we will dispatch a security patrol to the scene. Once there we will do our best to contain the situation, altering the police and other emergency services as necessary. All the time keeping you informed about the situation.
Our Service in a Nutshell
Over the years we have come to understand what our clients really want; which is of course peace of mind. They want to know that their homes and business premises are being protected, protected by reliable, professional, fully trained security specialists.
Of all of these reliability is one that Wye Security prides itself for. We have heard of many instances where people have been let down, guards not being where they were supposed to be, or saying they were there, when they were not. With Wye you can be sure we will be there, and whats more, we can prove it, our mobile patrols all being time tracked / stamped. This can be vital in cases where damage or losses have been incurred, many insurance companies stipulating that a certain level of security needs to be in place, and if you can't prove that it was, your claim could be turned down.
This is just one reason why we focus on reliability, coupled of course with reasonable charges.
Please do browse our website and if you have any questions at all, please do contact us, we are ready, able and willing to fulfil your unique security requirements.
The Importance of Security Guards for Your Business
In today's world, where there are many threats to the security of any business, it is crucial to ensure the safety and protection of their premises, assets, and personnel. There are many ways this can be achieved, indeed, there is no one solution, the highest possible level of security being attained when several systems or approaches are used together. However, there is no doubt that the physical presence of a security guard is the most effective. They play a vital role in deterring crime, maintaining order, and providing a sense of safety.
1. Understanding the Role that Security Guards Fulfil
Security guards are trained professionals who are responsible for protecting businesses, events, and properties. They have the training, expertise and skills to handle all security-related challenges effectively. Their primary role is to prevent security breaches and incidents, thus ensuring the safety of individuals and assets. They also act as a visible deterrent to potential wrongdoers, reducing the risk of theft, vandalism, and other unlawful activities, this process being known as 'crime displacement'.
Security guards fulfill a wide range of duties, including monitoring access points, conducting mobile patrols, managing surveillance systems, such as CCTV and fire alarm systems, as well as responding to emergencies. Their very presence instills a sense of security among employees, customers, and visitors, creating a conducive environment for business operations.
2. Benefits of Hiring Security Guards
2.1 Protection and Crime Prevention
The biggest benefit is the protection they provide, as when you have a security guard on the premises, you have someone who has the necessary skills to protect himself and contain an intruder or other threat. Their presence alone acts as a deterrent, discouraging criminals from targeting your business. Also, as security guards are trained to identify suspicious activities, they can spot trouble before it starts in many instances. This proactive approach helps prevent crimes such as theft, trespassing, and vandalism.
2.2 Enhanced Customer Service
Security guards not only ensure the safety of your premises but also contribute to positive customer experiences. They can assist with directions, escorting employees or visitors, and controlling traffic. In some instances, it is necessary to choose guards with excellent interpersonal skills, as this creates a welcoming environment and helps customers feel safe and comfortable. This combination of security and customer service enhances the overall reputation of your business.
2.3 Quick Emergency Response
In the event of an emergency situation, the onsite guards (or those from a mobile fast response team) would respond swiftly and efficiently as they will have been trained to deal with a range of such occurrences, whether it's a medical emergency, fire outbreak, or security breach, they would take immediate action to mitigate the situation. Their training in first aid, emergency protocols, and evacuation procedures ensures a timely and organized response, minimizing potential harm or damage.
2.4 Safeguarding Assets and Property
Businesses invest significant resources in their assets and property, so it stands to reason that steps should be taken to protect both, as well as the staff members and customers. By having security guards on-site, you can prevent unauthorized access and minimize the risk of property loss or destruction.
3. Types of Security Guard Services
Security guard services can be tailored to meet the specific needs of different businesses and industries. Here are some common types of security guard services offered:
3.1 Manned Guarding Services
Manned guarding services involve the presence of security guards on-site, ensuring round-the-clock protection. These guards are stationed at key access points, monitoring activities, and responding to any security concerns. Manned guarding services are ideal for businesses that require continuous security coverage, such as warehouses, construction sites, data centres and manufacturing facilities.
3.2 Mobile Security Patrols
Mobile patrols provide a flexible security solution, particularly for businesses with large premises or multiple locations. They are also the best choice for businesses that are not able to afford a manned guarding solution, security firms like Wye Security providing mobile patrols that cover many businesses and locations, thus reducing the costs for all. These mobile security guards conduct regular patrols in highly visible marked vehicles (this increasing the 'deterrent effect'), looking out for signs of intrusion or any suspicious activity.
3.3 Event Security
Events, whether large-scale or small, require specialized security services to ensure the safety of attendees, prevent disruptions, and manage crowd control. Event security guards are trained to handle event-specific challenges, such as access control, bag checks, and emergency response. They always work closely with event organizers to create a secure environment and ensure the smooth running of the event.
3.4 Concierge and Front-of-House Security
In settings where a professional, secure and welcoming presence is required, such as corporate offices, hotels, or residential buildings, concierge and front-of-house security guards are the very best solution. These guards not only provide security but also offer customer service, including greeting visitors, managing access control, and handling inquiries. Their role is to create a positive and secure environment for all occupants.
3.5 Specialized Security Services
Certain industries or high-risk environments may require specialized security services. This can include services such as dog patrols, where trained dogs and handlers are deployed to detect illicit substances or provide additional deterrence. Other specialized services may involve security operators or analysts who are proficient in handling complex security tasks, ensuring comprehensive protection for any business.
4. Selecting the Best Security Guard Provider
When selecting a security guard provider for your business, it is essential to consider certain factors to ensure you receive the best service. Here are some key considerations:
4.1 Licensing and Accreditation
Ensure that the security guard provider is licensed and accredited by relevant regulatory bodies. This ensures that they meet the industry standards and have undergone proper training and vetting processes. Licensing and accreditation provide reassurance that the security guards are qualified and capable of fulfilling their responsibilities.
4.2 Experience and Expertise
Search for a security guard provider with extensive experience and a proven history of supplying security services in your industry or commercial sector. Experienced providers understand the unique security challenges faced by different businesses and can tailor their services accordingly. They also have the knowledge and expertise to deal with all the situations that they are likely to encounter quickly and effectively, providing you with that all important peace of mind. They should also be able to answer any of your questions clearly and concisely.
4.3 Training and Professionalism
Make sure you inquire about the training programs that the security firm runs for its guards. A reputable provider invests in comprehensive training to ensure their guards are equipped with the necessary skills and knowledge. Additionally, professionalism is crucial, as security guards are often the first point of contact for employees and visitors. Professionalism includes appearance, communication skills, and adherence to ethical standards.
4.4 Customization and Flexibility
Every business has unique security requirements. Choose a security guard provider that can customize their services to meet your specific needs. Whether you require 24/7 coverage, mobile patrols, or specialized security services, your chosen provider must be able to tailor their offerings accordingly. Flexibility in terms of contracts and service adjustments is also essential to accommodate changing security needs.
4.5 Reputation and References
Research the reputation of the security guard provider by reading reviews, testimonials, and case studies. Positive feedback from previous clients is a good indicator of the provider's reliability and service quality. Request references and speak with existing or past clients to gain insights into their experiences with the security guard provider.
5. Conclusion
The safety and security of your business should never be compromised. Hiring professional security guards offers numerous benefits, including protection, crime prevention, enhanced customer service, and quick emergency response. The wide range of security guard services available allows businesses to select the most suitable options based on their unique needs. By partnering with a reputable security guard provider, you can ensure that your business, assets, and personnel are safeguarded. Choose wisely, and invest in the security measures that will contribute to the success and peace of mind for your business.