Welcome to WYE SECURITY SOLUTIONS
We provide both commercial and residential security services to customers throughout Monmouthshire, Gwent, Gloucestershire and the South of Herefordshire. Our company holds SIA Approved Contractor status for the provision of Key Holding and Security Guarding services but we also specialise in Alarm Response, Mobile Patrol and Event Security.
Based on the outskirts of Monmouth in the beautiful Wye Valley, WYE SECURITY SOLUTIONS (WSS) was founded in 2016 by Managing Director Andy Element who has gained over 20 years of experience within the private security industry. The company has gone from strength to strength since it was set up, expanding to cover a larger geographical spread and offering a wider range of services than ever before.
Despite rapid expansion in the areas above, we continue to pride ourselves on our professional service, attention to detail and proactive approach which has been demonstrated by our success in achieving SIA Approved Contractor status.
We are also proud to have been awarded the Safe Contractor accreditation as safety is of paramount importance in the work we do. This is why our team of highly trained operatives are vetted intensively to BS7858 standard and CRB/DBS checked. They have also completed a rigorous induction programme that includes counter-terrorism training.

Key Holding Service

Manned Security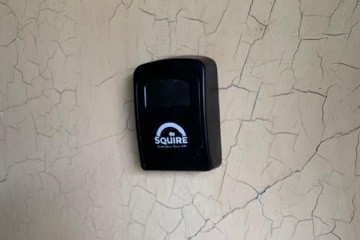 Alarm Response

Event Security

Mobile Patrol

Meet the Team
I am very pleased with the service provided. No blow-outs so extremely reliable.

Beverley Smith – Facilities Manager- Ecclesiastical 20th February 2019
I have used Wye Security for many years now as security at our hunt ball, they give total peace of mind , an area of organisation I can totally forget! From car parking to incidents needing first aid and management of tipsy party goers to the overall security of the site be it a stately home or a marquee in a field, their attention to detail is first class! Total peace of mind.

Julie – Hunt Ball 19th June 2018
Thank you very much for all the effort you and your team made to keep this service running smoothly. Especially Dave, who in a way became a part of our team and I am sure a lot of staff members using Bowling Green car park have already noted his absence. I'll definitely keep in touch with you regarding renewing the service. We will probably start looking into it again late August/early September and discuss the details. Yet again, thank you very much for all your help. I am sure Dave's presence in the car park and his watchful eye prevented a lot of incidents from happening. It also gave EIG staff reassurance that they are safe while walking to their cars during dark winter afternoons.

Julia – TSS 20th February 2019
Gloucester Cathedral have been happy to work with Wye Security Solutions on major events where extra security staff have been required. The staff are always smart, polite, friendly, professional and excellent time-keepers. The Cathedral will be using Wye Security again and have already booked their services for future events.

Dee Paoletti – Cathedral Events Officer 20th February 2019
We used Wye Security Solutions last year for the first time and we were really impressed. Andy and his team were professional and approachable, a perfect fit for our family festival crowd. When things got a bit heated they diffused the situation quickly and calmly without any extra aggravation. We look forward to working with them again this year.

Peter – VW Fest 8th May 2018
Our Services.
Watch the video to gain an insight into the work we do or browse the services listed on our website to find out more.