PROTECT YOUR BUSINESS FROM £1 PER DAY WITH KEYHOLDING IN HEREFORDSHIRE AND MONMOUTHSHIRE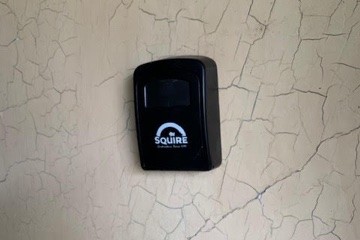 Our Key Holding service works hand in hand with our Alarm Response service to deal with any issues at your property so you have total peace of mind that your property is looked after in your absence. We hold keys to a variety of properties – both residential and commercial – in Herefordshire/Monmouthshire and are able to give you or anyone else entry to your property or take delivery of a parcel or anything else you require when you are not available should you instruct us to do so.
ALARM RESPONSE
If your alarm is activated it communicates with our control room and the nearest Officer is immediately dispatched to deal with the nature of the alarm, eliminating any danger to yourself. We attend your property with the keys, source the nature of the activation and reset the system to ensure continued security. If there are signs of intrusion, we liaise with the Police and contractors in your absence.
MOBILE PATROLS
A uniformed guard in a high visibility vehicle is used in the mobile patrol of both residential and commercial properties. We can tag patrols so that we can track exact times and locations of our patrols. In addition to mobile patrols our services also include unlocks and lockups, randomly timed internal and external patrols, maintenance reporting patrols, void property checks and miscellaneous access or contractor access in Herefordshire/Monmouthshire. Our patrols are tailored to your exact specification ensuring our services are second to none!