15th July 2019
Police received a report of burglary and tool theft as a property in the Gorsley area of Gloucestershire was broken into during the night.
Anyone with information related to the incident are encouraged to contact police on 101, quoting incident number 0154s 150719.
The Ross-on-Wye Neighbourhood Watch Group encourage people in the area to remain vigilant and report any suspicious activity to the police.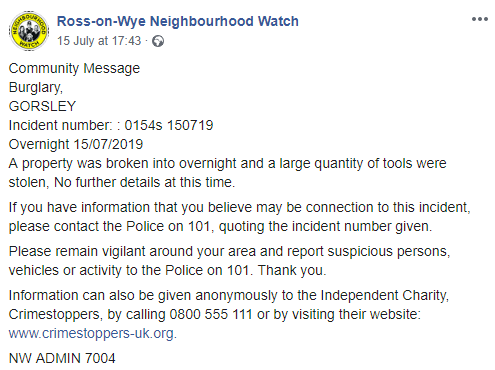 Stay up to date
Please follow our social media accounts on Facebook and Twitter to stay up to date with the latest local crime updates in your area.